NoFan CR-95C Fanless CPU Cooler
* In stock.
This fanless CPU cooler uses IcePipe technology - no fans, no dust, no noise. It is capable of silently cooling any processor with a TDP (thermal design power) output of up to 95 watts, including all Ivy Bridge CPUs.
NoFan CR-95C IcePipe CPU Cooler Features
Totally fanless CPU cooler
Uses patented IcePipe technology
Can cool Intel & AMD CPUs with TDP of 95 watts or less
Maintenance free and dust free
Absolutely silent in operation
Compatible with Intel LGA1200/LGA1150/1151/1155/1156/775 and AMD FM1/AM3+/AM3/AM2+/AM2
Probably the biggest technical advancement of the last decade in the field of PC cooling has been the invention of the thermal heatpipe. This has allowed a much greater efficiency of heatsink to be designed, since heatpipes are good at moving heat from one location to another, both quickly and silently.
However, the performance of heatpipes has been limited by their internal design, which relies on cyclic evaporation and condensation of the water inside them. That is until now! The next generation heatpipe has arrived - it's smaller, lighter, wickless and offers a massive improvement in performance. Its design is patented by Nofan Corporation, and it's called the IcePipe.
The holy grail of quiet computing is excellent cooling without resorting to the use of a fan. Rather than using forced airflow along with its associated problems (noise, dust-build up, bearing wear and limited lifespan), convection cooling is definitely the technology of the future, and because of the IcePipe, this is now a realistic possibility.
The exact details of how the IcePipe works are a trade secret, but in essence they operate by liquid capillary action. By making the pipe very small, natural perpetual circulation of the liquid inside takes place, and heat is efficiently dissipated into the attached heatsink fins. Of course, like conventional heatpipes, the IcePipes are permanently sealed in the factory so that no liquid can ever escape.
The CR-95C is Nofan's flagship CPU cooler. The IcePipe can easily be installed onto many types of motherboard without interference with other components. It is certainly a thing of great beauty and if you happen to have a side-window in your PC, a definite talking point! The primary consideration with the CR-95C (like all CPU coolers) is its ability to cool hot-running processors. The heat generated by a CPU is defined by its TDP (thermal design power) and is measured in watts. Newer processors tend to run cooler than previous generation models, although there will always be a trade-off between speed and heat. The CR-95C can continuously and silently cool any processor with a TDP specification of 95 watts and under, which includes the majority of processors on the market today - even high performance ones.
NoFan CR-95C IcePipe CPU Cooler Technical Specification

Model Type

CR-95C Pearl Black

CR-95C Copper

CR-95C Nickel


Electroplating

Pearl Black Nickel

Nickel


None

Compatibility

Intel LGA1200/LGA1150/ 1151/ 1155/ 1156/ 775 and AMD FM1/ AM3+/ AM3/ AM2+/ AM2

Max TDP

95W

Installation Method

Intel and AMD - backplate, requires motherboard removal

Dimensions

180mm diameter x 148mm high

Weight

730g

Thermal resistance @ 25°C ambient

0.51 °C/W

Dissipation area

217,036 mm²

CPU supported cores / clock speeds

Single, dual and quad / all speeds

Maximum RAM height

32mm

Supplied thermal grease

NF-SI100

Acoustic noise level

0.0 dBA

Warranty

24 months
NoFan CPU Cooler Components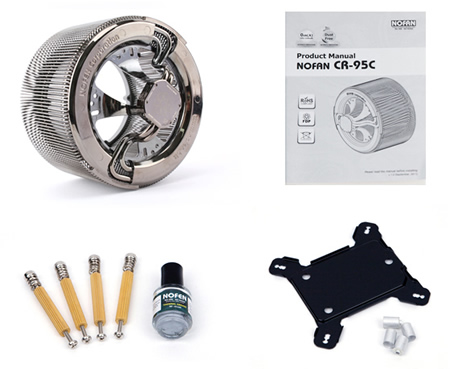 CPU Cooler
Product Manual
Thermal Grease
Mounting Kit for AMD & INTEL CPUs
Additional Information:
NoFan CR-95C IcePipe CPU Cooler Reviews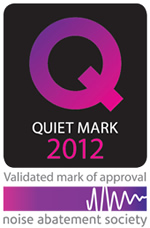 ...users will not be aware of any noise emissions. Noise generated by the monitor, for example, normally not considered to be a noisy item, is considerably louder than the PC itself during the boot cycle.
Read the full review at
QuietMark.com
.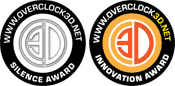 Right so a 100% passive heat sink, we honestly thought this would be a bit of a downer review, but I can confirm nice and early we completely love the CR-95!
Read the full review at
Overclock3D.net
.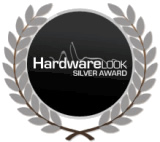 The Nofan Fanless CR-95C IcePipe is a great solution for silent running for the sound conscious user. At 100% load on a 3.5GHz clock speed with a Core i7-2600K, the temperature only reaches 78 degrees Celsius; a really good result for a completely fanless cooling device.
Read the full review at
HardwareLook.com
.
If you are a reseller or a system builder we offer special pricing on bulk orders of this product. Contact us at sales@quietpcusa.com or call Toll Free (877) 205-2020 for more information.